We are a highly skilled and caring team of dedicated dental professionals, providing you with the best standard of dental care in West Vancouver.

Find out more about the team - Your trusted dentists in West Vancouver
Our office is a joint venture dental clinic, primarily run by Dr. Sherkat and Dr. Ansari. It is located in the heart of West Vancouver's core district near the Ambleside Park, a place for sightseeing and gathering for residents across Vancouver's Lower Mainland. Currently, we provide variety of services in addition to general dentistry. This includes: orthodontics, pain and trauma control, esthetics, emergency care, surgeries and implants and cosmetic procedures. We provide weekend hours and have an accommodating payment plans for patients. We love building trust and loyalty among existing patients, while continually attracting new customers.
Dr Majid Sherkat (Dentist)
Dr. Sherkat obtained his dental degree from UBC in 1992 before completing the Multi-Disciplinary Residency program at McGill University. He has been practising at this office since May 1998.
He is friendly and enthusiastic in treating all his patients in a gentle and competent manner. He enjoys all aspects of dentistry with a special interest in dental implants and strives for excellence in patient care.
Dr. Sherkat is a Clinical Assistant Professor at UBC Faculty of Dentistry and a Fellow at Academy of General Dentistry. He is also a member of Canadian Dental Association, College of Dental Surgeons of BC and BC Dental Association.
He is married with 2 children. He enjoys skiing, playing soccer, floor hockey and tennis.
Dr Zohreh Ansari (Dentist)
Dr. Ansari finished her Doctorate in Dental Surgery in 1993 . She moved to Vancouver in 1999 and joined Dr. Sherkat in March 2000. She loves her job and among all the fields spends more time on orthodontic treatments. Dentistry has given her the chance to bond with her patients, know them before treating them . "It is more than just the teeth! It is a sacred trust and friendship. It is our goal to give families the comfort they are looking for and especially for kids not to HAVE to go to dentist, but WANT to"! She is a part-time faculty instructor at UBC and has received multiple teaching awards in the last 10 years. Her hobbies are music, dance, poetry and reading. Her passion is for learning and teaching is her most rewarding way of giving back. Her love is for her family and friends.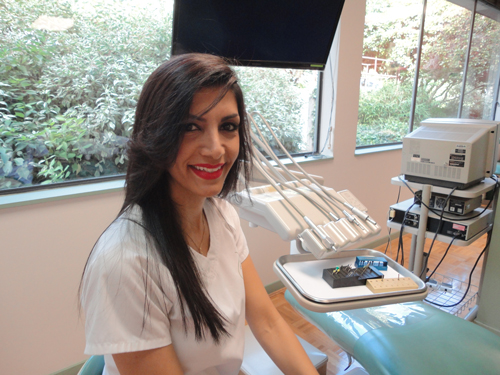 Naz is a Certified Dental Assistant and graduated from CDI College in 2010. She joined Dr. Ansari & Dr. Sherkat's team in 2014. Her goal is to make sure that all patients feel comfortable and relaxed. This office has such a relaxing and calm feel, it makes working here a real pleasure. Her active interests are travelling, skiing, scuba diving and enjoys the outdoor activities.
Susan has been part of our dental team for nearly 25 years now. It is with great pride that we have been able to welcome fourth generation patients to our office!
She graduated from the University of Alberta in 1975 as a registered dental hygienist. After two years of working in public health for the city of Edmonton, she started her career practicing as a clinical dental hygienist in a private practice setting.
Her enthusiasm and loyalty are all very special qualities of Susan. Her experience, warmth and work ethics are very apparent and an integral part of our hygiene department. Susan likes to think of our office as having a warm, caring, safe environment. It is with great pride that we have been able to welcome a forth generation patient to our office!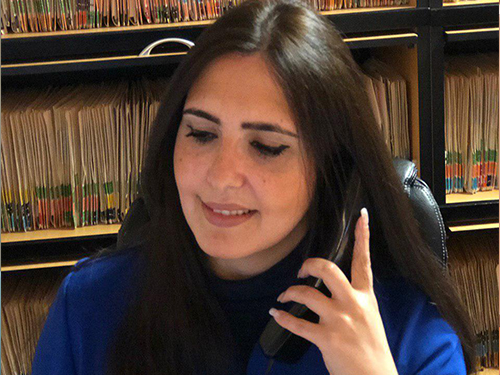 Helen has graduated with a Bachelor's of Business Administration (BBA). She started her job as a business administrator with this office in 2014. Her favourite quote is: "Try not to become a man of SUCCESS; try to become a man of VALUE" by Albert Einstein.
Request An Appointment Today
105 - 585 16th St
West Vancouver
V7V 3R8
Ambleside Dental
Dr Zohreh Ansari & Dr Majid Sherkat
105 - 585 16th St, West Vancouver, BC V7V 3R8